Indonesia combines Islam with environmental activism


We use cookies to improve our service for you. You can find more information in our data protection declaration.
More info OK
Inhalt
Navigation
Weitere Inhalte
Suche
Choose from 30 Languages
Albanian Shqip
Amharic አማርኛ
Arabic العربية
Bengali বাংলা
Bosnian B/H/S
Bulgarian Ð'ългарски
Chinese (Simplified) 简
Chinese (Traditional) 繁
Croatian Hrvatski
Dari دری
English English
French Français
German Deutsch
Greek Ελληνικά
Hausa Hausa
Hindi हिन्दी
Indonesian Indonesia
Kiswahili Kiswahili
Macedonian Македонски
Pashto پښتو
Persian فارسی
Polish Polski
Portuguese Português para África
Portuguese Português do Brasil
Romanian Română
Russian Русский
Serbian Српски/Srpski
Spanish Español
Turkish Türkçe
Ukrainian Українська
Urdu اردو
Wrong language? Change it here DW.COM has chosen English as your language setting.
Asia
Indonesia combines Islam with environmental activism
The Indonesian government and Greenpeace have partnered with Islamic organizations to promote plastic waste reduction. Can including religion make environmental campaigns more effective?
Indonesia's top Muslim clerical body, the Indonesian Ulema Council (MUI), together with Greenpeace and the Indonesian Ministry of Forestry and Environment are cooperating on an awareness campaign during Ramadan to solve the problem of plastic waste in Indonesia.
Read more: Jakarta restricts nightspots during Ramadan
Together, they have a mission to promote the use of reusable bags to cut plastic bag use in Indonesia. The Indonesian government and clerics from the country's largest Muslim organizations, Nahdlatul Ulama (NU) and Muhammadiyah are seeking to influence the consumer behavior of the groups' combined 100 million followers.
NU and Muhamadiyah, together with the Indonesian Ministry of Forestry and Environment, announced the Plastic Waste Reduction Movement in Jakarta on June 6.
< p>According to Rosa Vivien Ratnawati, the waste management director at the Indonesian Ministry of Environment and Forestry, the amount of plastic garbage in Indonesia is continuing to increase significantly.
"We want to encourage citizens to start from small things like carrying a tumbler, instead of disposable plastic bottles, or using non-plastic shopping bags," she said.
Watch video 02:01 Now live 02:01 mins.
Battling plastic in Indonesia
A plastic-free Ramadan
During the 2018 Ramadan, the Indonesian ministry of environment and environmental organizations are busy inviting religious leaders to popularize breaking Ramadan fasts without plastic.
Greenpeace Indonesia said it wants to use the influence of religion through the MUI to spread the message of environmental conservation and invite Muslims to stop using disposable plastic.
Greenpeace launched its #PantangPlastik (#AntiPlastic) campaign by holding a gathering dubbed "eco-iftar" in South Jakarta, last week. Iftar is the evening meal with which Muslims end their daily Ramadan fast at sunset.
Muharram Atha Rasyadi, a Greenpeace urban campaigner said Indonesians tend to consume more during Ramadan. For example, many people gather to break fast at restaurants or order take-away food. As a result, the amount of trash increases.
Read more: 100,000 deaths due to forest fires in Indonesia: study
Exploring Sumatra, land of the orangutans
"In mosques, for instance, at the end of the day during Ramadan, people break fast together by using many disposable plastic food containers," Rasyadi told DW, adding that Greenpeace recognized the need to include Islamic religious organizations to reach ordinary people.
He explained it is important to invite imams to campaign together for th e environment.
"In contrast to urban popularions, people in rural areas tend to obey what clerics say."
Rasaydi expects that the "eco-iftar" event would inspire Muslims to consume less single-use plastic in their daily activities.
Indonesia is currently listed as one of the largest sources of waste pollutants in the world. Every year, the average Indonesian dumps 17 kilograms (37 pounds) of plastic waste in various forms. As a result, 187.2 million annual tons of plastic waste from Indonesia ends up in the ocean.
How can a fly help recycle waste?

Pakpahan: Turning waste into a resource

After retiring from his position as Indonesia's deputy minister for agro-industry, the economist Agus Pakpahan wanted to learn more about natural resource econ omics. He came across the topic of waste management and decided to study the correlation of organic waste, biological agents, health, environment, and social economics.

How can a fly help recycle waste?

Flies that decompose organic matter?

According to Pakpahan, the idea of using the black soldier fly for recycling came from the research scientist Dr. Darmono Taniwiryono. The black soldier fly or hermetia illucens is not considered a pest. It does not transmit any disease and is not an annoyance to humans or animals. The larvae can even be used for composting waste or converting waste into animal feed.

How can a fly help recycle waste?

Low-cost fish food

Pakpahan wanted to provide a source of protein for poultry or fish farming that reduces the dependency in Indonesia on imported, costly fish meal. The larvae stage of black soldier fly consists of important nutrients. It has a very high protein content, fat and also essential amino acids and minerals.

How can a fly help recycle waste?

Breeding the soldier flies

In Cikumpay, West Java, Pakpahan shares his know-how with the local staff to use the fly larvae to produce high-quality organic fertilizer for the tea plantation in the area. Seen in this pic ture is the so- called rearing house for the breeding process of the black soldier flies. It is a simple construction covered with insect-proof nets.

How can a fly help recycle waste?

The importance of sorting waste

Pakpahan said the waste management solution with fly larvae could have a bigger impact if Indonesia had a waste sorting system where organic and non-organic trash is separated. The bioconversion process requires a huge amount of organic waste as feed for the larvae. One square meter worth of fly larvae can eat about 15 kilograms (33 pounds) of waste per day.

How can a fly help recycle waste?

Eat everything in 24 hours

Black solider flies only eat during the first days of their life in the larval stage. After this stage, flies begin to pupate and climb away from food sources, seeking dry places. At the Cikumpay black solider fly farm, the amount of organic waste placed in the reactor (pictured) is being adjusted to the amount of maggots and how old they are. The goal is that all the feed is consumed in 24 hours.

How can a fly help recycle waste?

Maggot fertilizer

The converted waste turned into "maggot stool," or as Pakpahan called it, "maggot solid fertilizer." It is h arvested and stored in the warehouse. So-called "liquid maggot fertilizer" (pictured) is harvested daily from approximately 30 percent of the organic waste of fruits and vegetables put into the reactor.

How can a fly help recycle waste?

Harvesting black soldier flies

Black soldier fly pupae are what the farmers harvest to produce the protein-rich animal feed ingredients. They measure approximately three centimeters (1.1 inches) in length. Other insects that have been used as poultry feed include mealworms and Japanese beetles.

Author: Vidi Legowo-Zipperer
Is religion effective for activism?
Religion has previously been used as a vehicle for conservation in Indo nesia. In 2014, MUI issued a fatwa (Islamic legal opinion) that forbid poaching of endangered species. And the Islamic Foundation for Ecology and Environmental Sciences, also brought in Indonesian schools to campaign for the so-called School4Trees program.
According to Media Zainul Bahri, a professor of religious studies, at Syarif Hidayatullah State Islamic University (UIN) Jakarta, Islam has many messages about environmental preservation.
"There are many threats in the Quran regarding environmental issues. God blames people if they cause environmental damage," he told DW.
According to Bahri, these messages tend to be forgotten because many think there were "no environmental problems" when compared with today.
"The teaching themes of the 1950s to the present are more about theologically centered issues of humanity," he said.
Religious conservation around the world
Religion has played a role i n saving the environment in other countries. In 2008, the secular ideological conservation group The Alliance for Religions and Conservation (ARC) launched an environmental project by engaging local religious leaders to invite fishermen to stop using explosives for fishing on the island of Pemba, Tanzania.
"This conservation idea isn't from the West," said a fisherman who took part in a conservation program in an interview by The Christian Science Monitor. "It's from the Quran."
Read more: Why are more Indonesians favoring Shariah?
Indonesia goes after Islamists - finally
While religion can play an important role in raising awareness, the involvement of conservation organizations is necessary for religious leaders to deal with technical issues.
"Many imams do not have a sufficient understanding of how nature works and how to take care of the ecosystem," said Bahri.
"The point is we want to invite people to realize that this commitment is also something Islamic," the waste bank director of the NU's Disaster Mitigation and Climate Change Agency (LPBI NU), Fitria Ariayani, told Indonesian media.
Watch video 01:39 Now live 01:39 mins.
Artist against Indonesia deforestation
DW recommends
Exploring Sumatra, land of the orangutans
Indonesia is a popular travel destination. Holiday paradise Bali alone attracts some four million tourists every year. However, only few venture to Sumatra, the world's sixth biggest island. (02.02.2017)
Indonesia goes after Islamists - finally
Joko Widodo (Jokowi) has been criticized for giving too much room to Islamists in Indonesia, but it seems the president is finally taking a decisive action. Rights groups fe ar that new measures could curb civil rights. (20.07.2017)
100,000 deaths due to forest fires in Indonesia: study
Indonesia has regularly grabbed headlines with its forest fires that have caused health and environmental problems across Southeast Asia. Although the fires can be predicted, they haven't so far been prevented. Why? (19.09.2016)
Indonesia's fierce dragons
The Komodo dragon has powerful venom that helps make it the top predator on the few Indonesian islands it inhabits. But it also likes to play and its blood could help develop new antibiotics. (27.09.2017)
Why are more Indonesians favoring Shariah?
A large number of Indonesians want Shariah to be implemented in their country and support women donning the hijab, says a new survey. It comes amid fears that Islamist groups are gaining more traction and visibility. (12.09.2 017)
Jakarta restricts nightspots during Ramadan
Those looking to have fun in the Indonesian capital during Ramadan should go elsewhere. The Jakarta administration has banned nightspots from operating during Ramadan, which is set to begin Saturday. (26.05.2017)
How can a fly help recycle waste?
Agus Pakpahan, a bioconversion specialist from Indonesia, converts waste into high-quality compost and rich animal feed with the help of "special flies." DW visited one of his fly farms in West Java, Indonesia. (08.11.2017)
Audios and videos on the topic
Artist against Indonesia deforestation
Battling plastic in Indonesia
Date 14.06.2018
Author Rizki Nugraha, Ayu Purwaningsih
< strong>Related Subjects Greenpeace, Asia, Conservation, Islam
Keywords Asia, Indonesia, Islam, Conservation, Plastic waste, Greenpeace
Feedback: Send us your feedback.
Print Print this page
Permalink http://p.dw.com/p/2zXiH
Related content
Why is radicalism growing among Indonesian students? 11.06.2018
After terror suspects were arrested at an Indonesian university, there is concern that the country's educational institutions are harboring extremism. DW spoke with Indonesian counterterrorism expert Noor Huda Ismail.
20 years after Suharto, Indonesia's democracy faces renewed challenges 24.05.2018
Two decades since the end of the Suharto era, Indonesia has seen a remarkable transformation into a democracy. But the recent rise in religious intolerance and extremism threaten to jeopardize the progress made.
Indonesia: why underage girls are marrying 01.05.2018
Two separate underage couples held weddings in Indonesia last week after seeking approval from a religious court. The marriages have stirred strong criticism at home and abroad with calls to end child marriage.
Date 14.06.2018
Au thor Rizki Nugraha, Ayu Purwaningsih
Related Subjects Greenpeace, Asia, Conservation, Islam
Keywords Asia, Indonesia, Islam, Conservation, Plastic waste, Greenpeace
Send us your feedback.
Print Print this page
Permalink http://p.dw.com/p/2zXiH
ADVERTISEMENT
News bulletin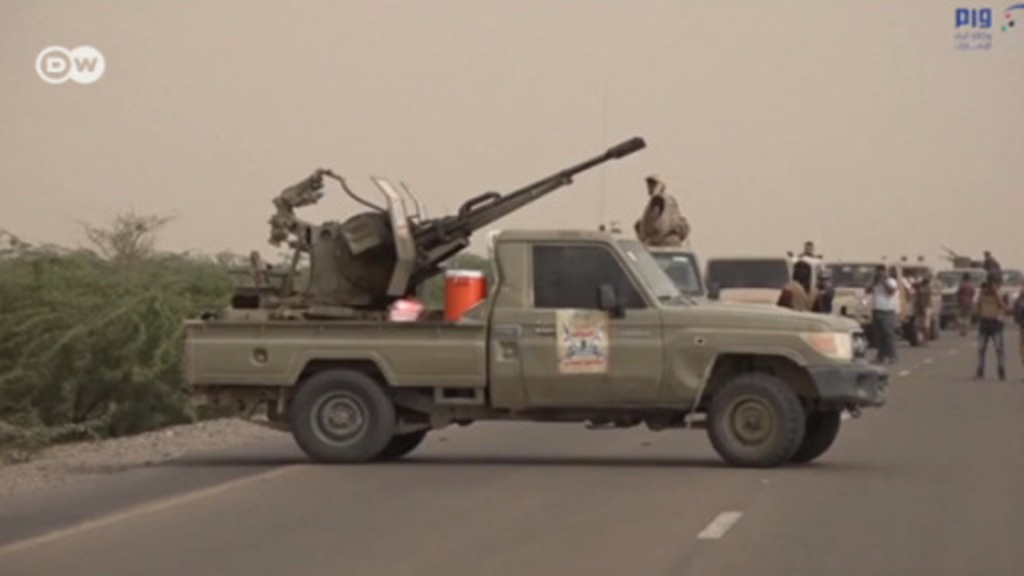 Top stories in 90 seconds
DW News presents the most important news â€" in brief, quickly and up-to-date.
Source:
Google News
|
Liputan 24 English